Regular price
$675.00 USD
Regular price
Sale price
$675.00 USD
Unit price
per
Sale
Sold out
These beautifully crafted spurs feature a #17B shank (1-7/8" in length), E3 rowels (1-1/2" 12 Points), and a 1-1/4" cut-down heel band. The brown finish complements the Engraved Silverwork. Each spur is handcrafted by our talented craftsmen on an individual basis. Tom Balding spurs are well known for their comfortable fit and ability to stay down on your boots when sized to allow free movement of the spur.
***Please allow four to six weeks for delivery, as each set of spurs is custom-made as orders are received. Contact us for information about rush delivery.***
"The Balding spurs have a real balance to ride perfectly on any type of boot. When riding a horse the spurs always go back to the perfect position."Ted Robinson
A great option for further customization is a personalized inscription on the inside of the heel band. This is an additional $40 charge for up to two sentences.
If you have any questions, don't hesitate to e-mail or call our friendly office staff at 307-672-8459.
Out of stock. We are currently 6-9 months out for delivery on all orders, as each bit is custom made as orders are received.
View full details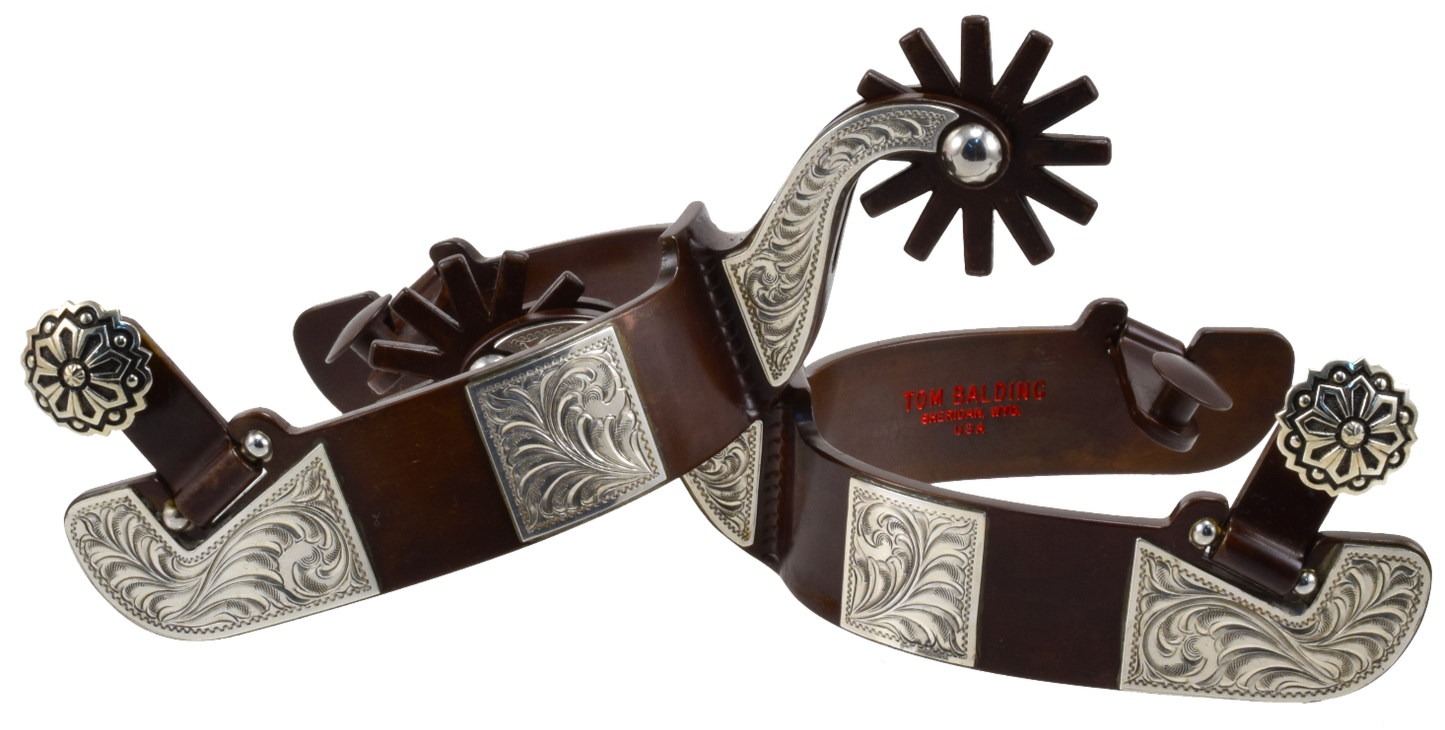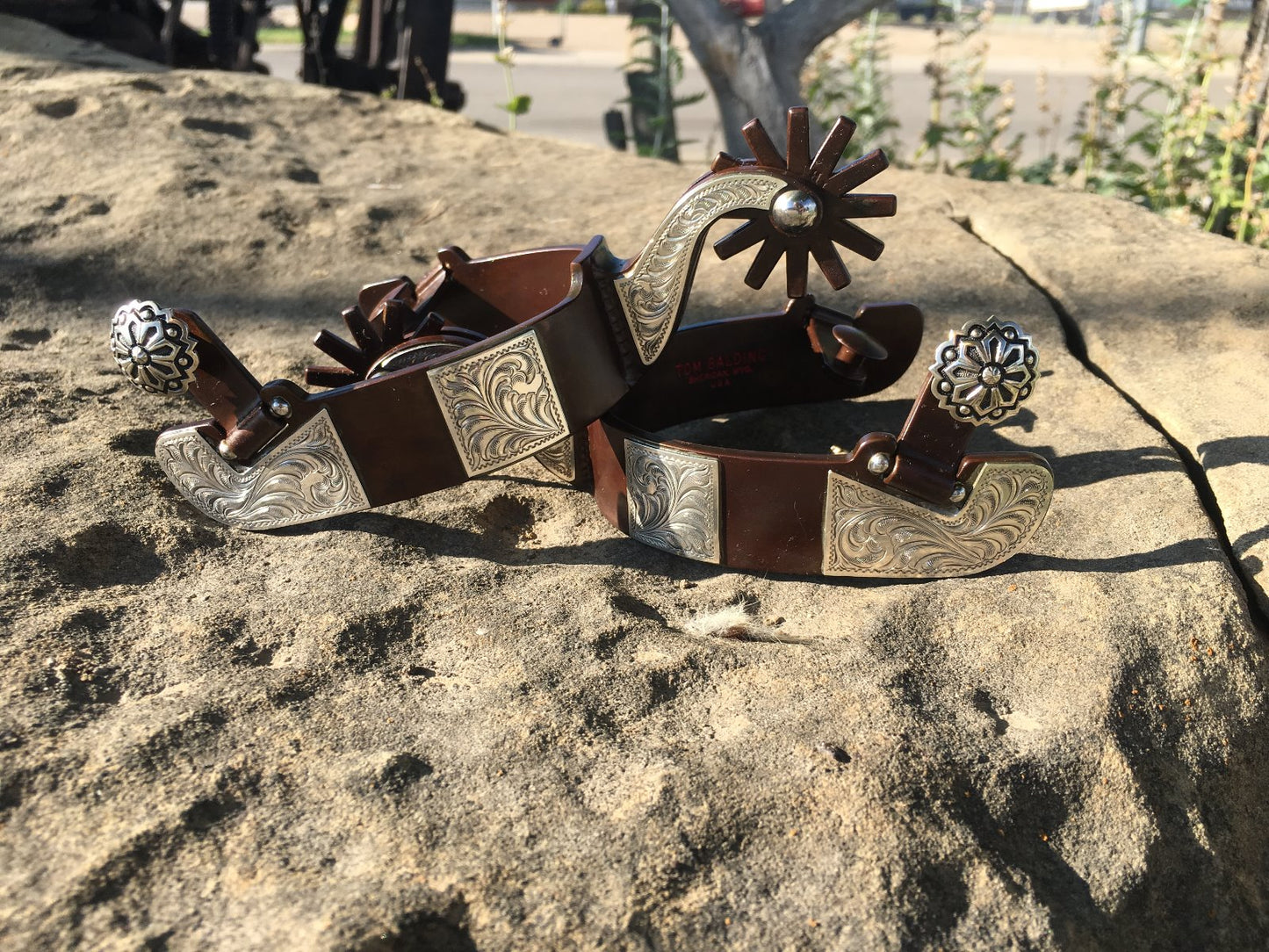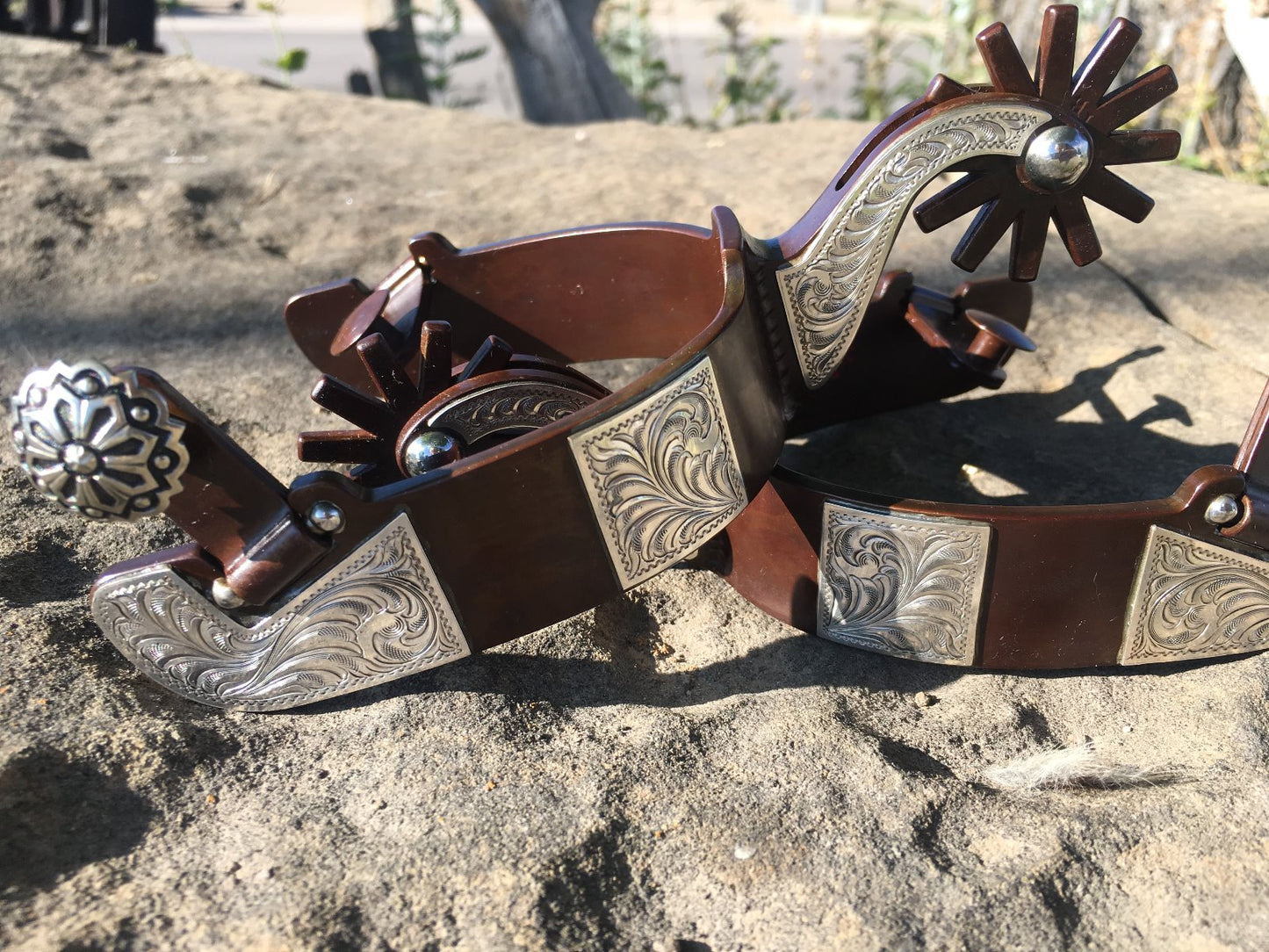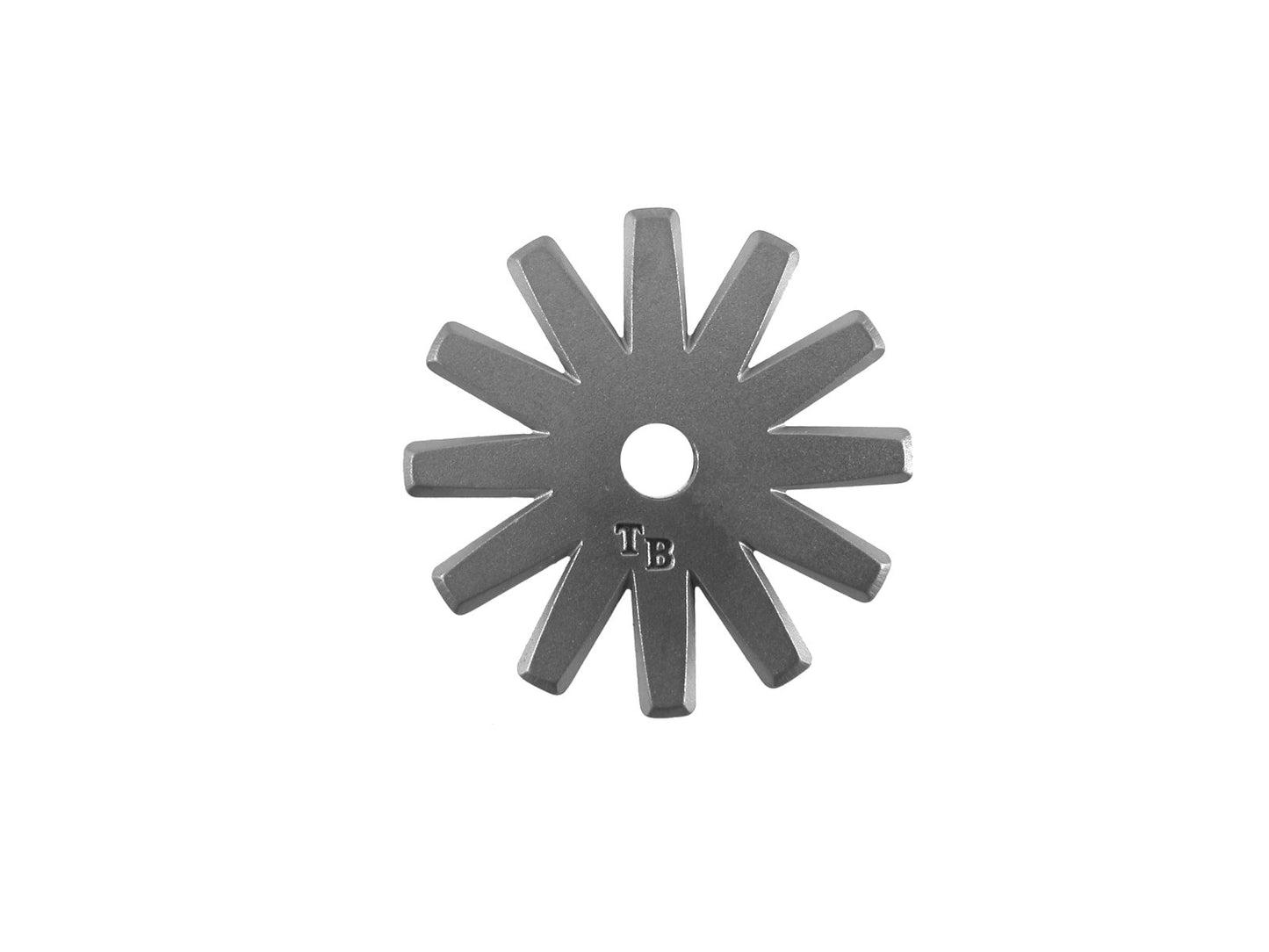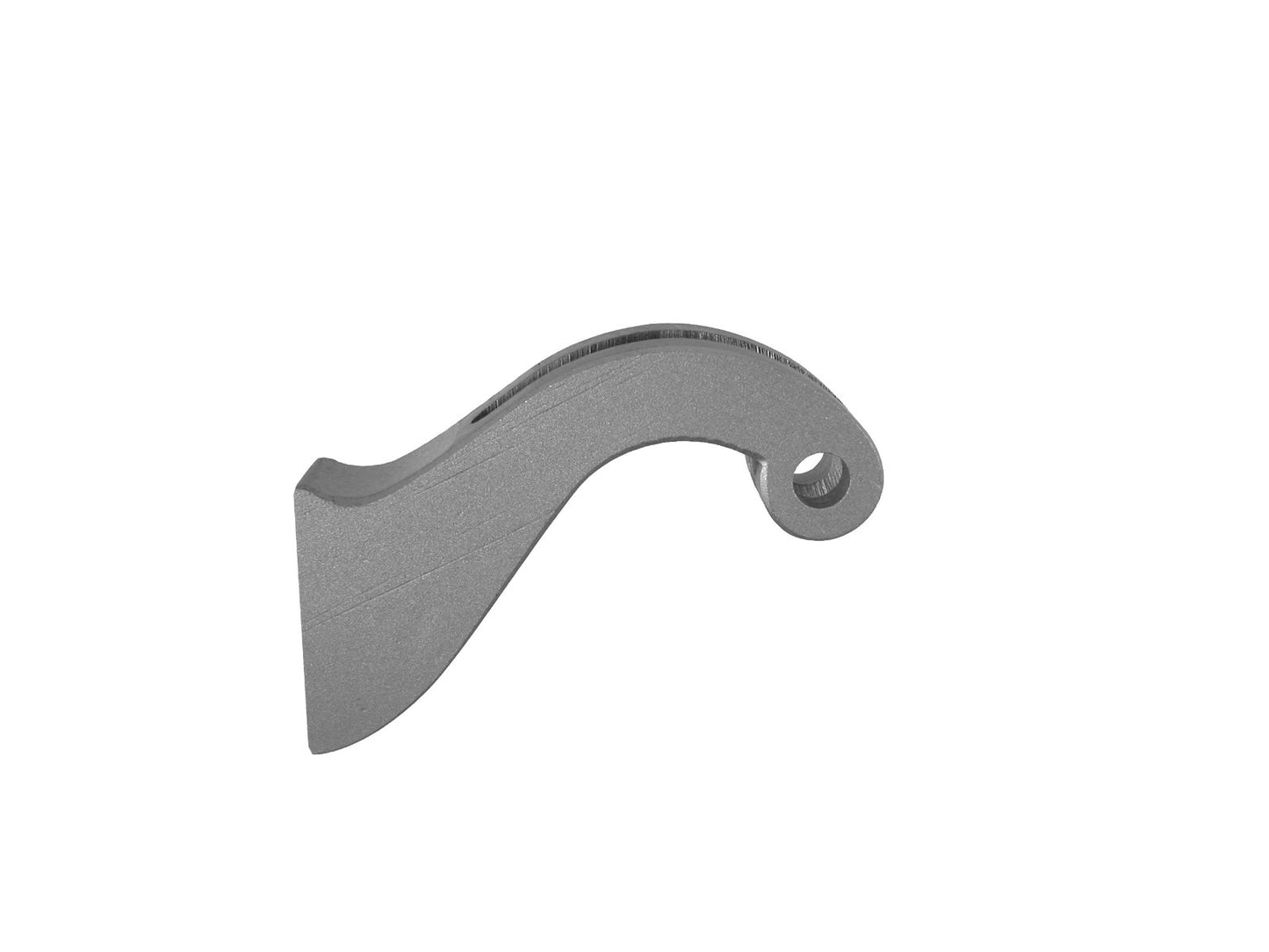 Spur #67 Engraved Silver Plates On Cut Down Band With Brown Finish $675.00
Quality Assurance
We have an awesome quality assurance guarantee
Superior Welding
We use a better welding technique than most people
Made in USA
All our products are handmade at our Wyoming headquarters